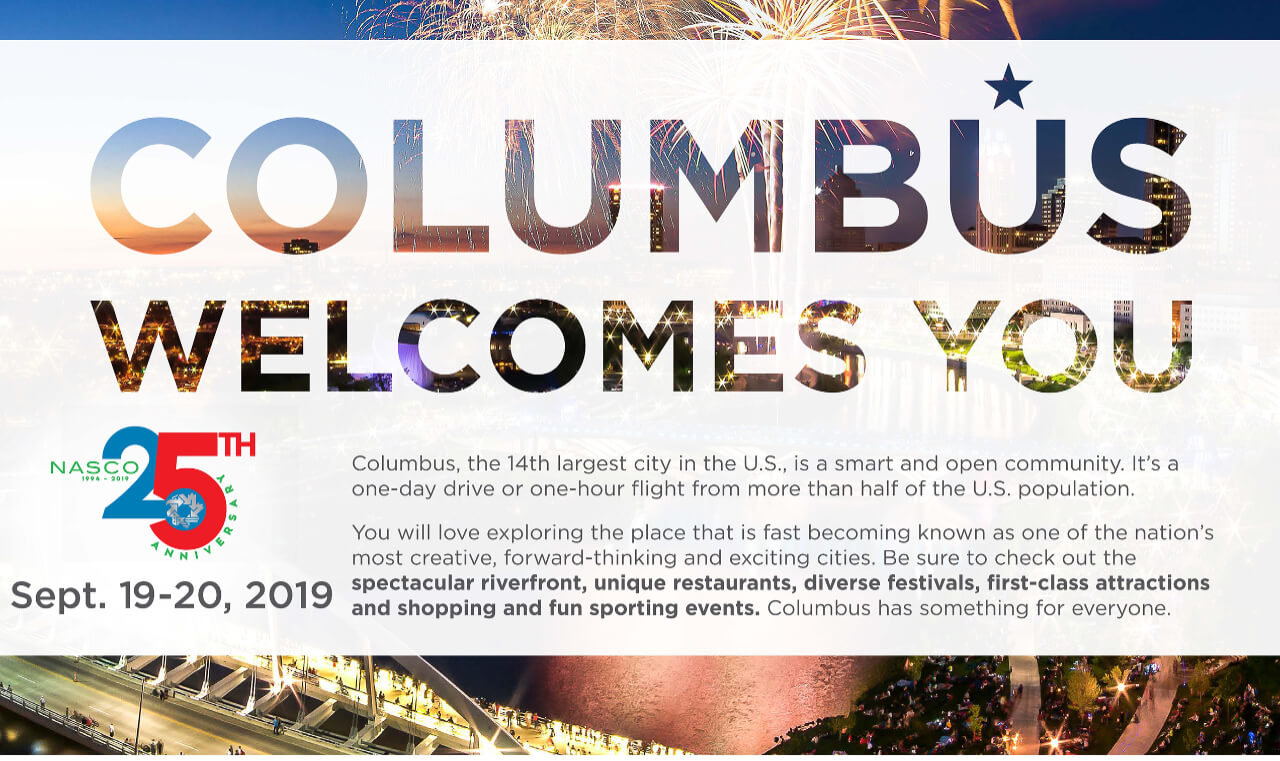 North American Strategy for Competitiveness (NASCO) recently held its 25th Continental Reunion in Columbus, OH, convening officials from Canada, the United States, and Mexico, along with North American businesses and institutions. Following the ratification of NAFTA, NASCO first started in 1994 to improve supply chain effectiveness for the trucking industry along the I-35 freeway corridor, which cuts through the center of the U.S., from Mexico to Canada. Since then, NASCO has continued to work with governments and the private sector across North America on supply chain management. As North America has become more integrated, NASCO has also expanded to look at trilateral workforce and energy independence.
Moving forward with the new USMCA was top of mind for attendees at this year's conference. Discussions focused on ways the new agreement, once ratified, will keep North America at the forefront of the global economy. After all, NAFTA enables free trade among 490 million customers, trading $144 million per hour! Our total merchandise trade has more than tripled since 1993. The new USMCA modernizes our trading rules to better facilitate this commerce.

Excerpt from Connect 2 Canada
The Consul General of Canada from Detroit, Joe Comartin, spoke about the strong economic partnership between Canada and the U.S. Other Canadians in attendance, including former Prime Minister Stephen Harper, Alberta Premier Jason Kenney, and Ontario Premier Doug Ford all emphasized the importance of USMCA to our future prosperity and a strong North American economy. They also spoke to ways Canada and the United States can increase regulatory cooperation, cut red tape, and ensure the efficient and safe flow of people and goods across our borders.
Featured Speakers Included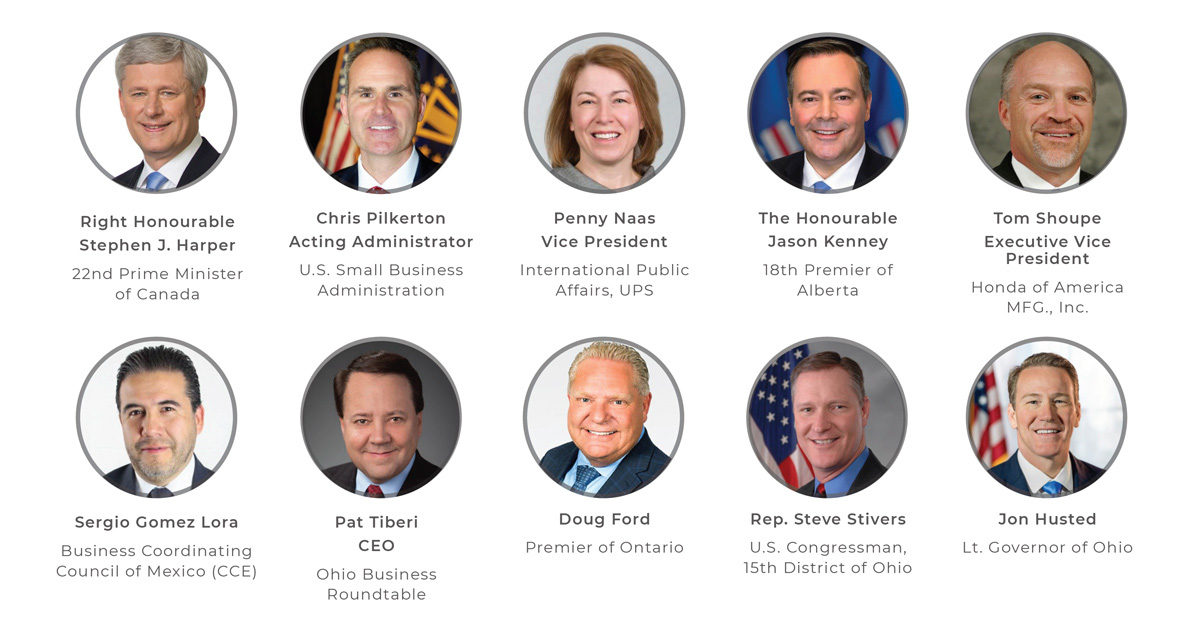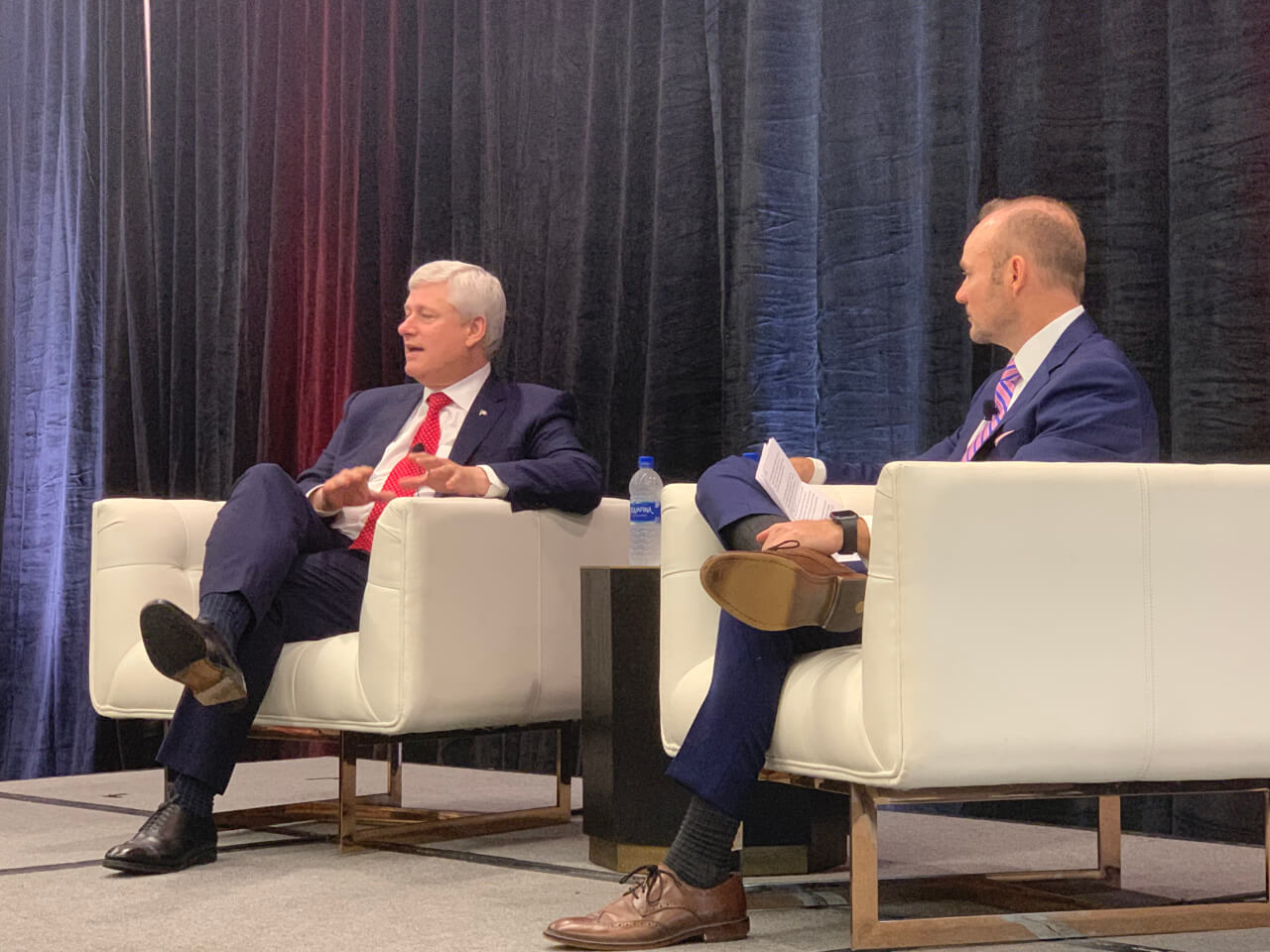 Canada's 22nd Prime Minister
Canada's 22nd Prime Minister Stephen Harper served as our opening keynote with candid thoughts on North American trading relationships and beyond, moderated by Dave Olsen, Chair of the American Chamber of Commerce in Toronto and President, PNC Bank Canada.
Experience Columbus
We experienced Columbus this year thanks to our magnificent hosts at One Columbus (Kenny McDonald and Deb Scherer) and Dickinson Wright (Dan Ujczo). Pictured LtoR: Deb Scherer, Councillor Scott Gillingham (City of Winnipeg), Andrea van Vugt, Dan Ujczo, and Tiffany Melvin.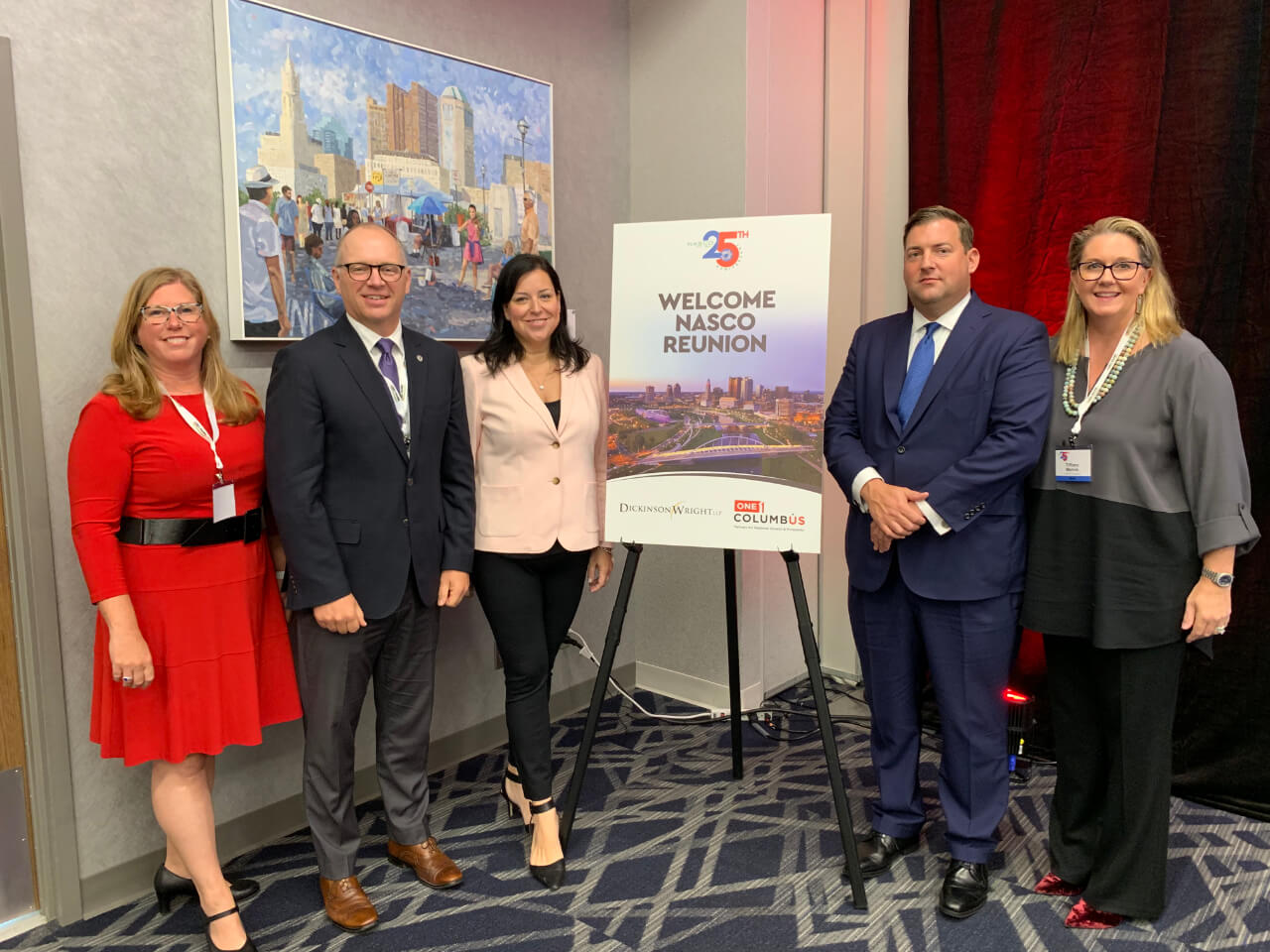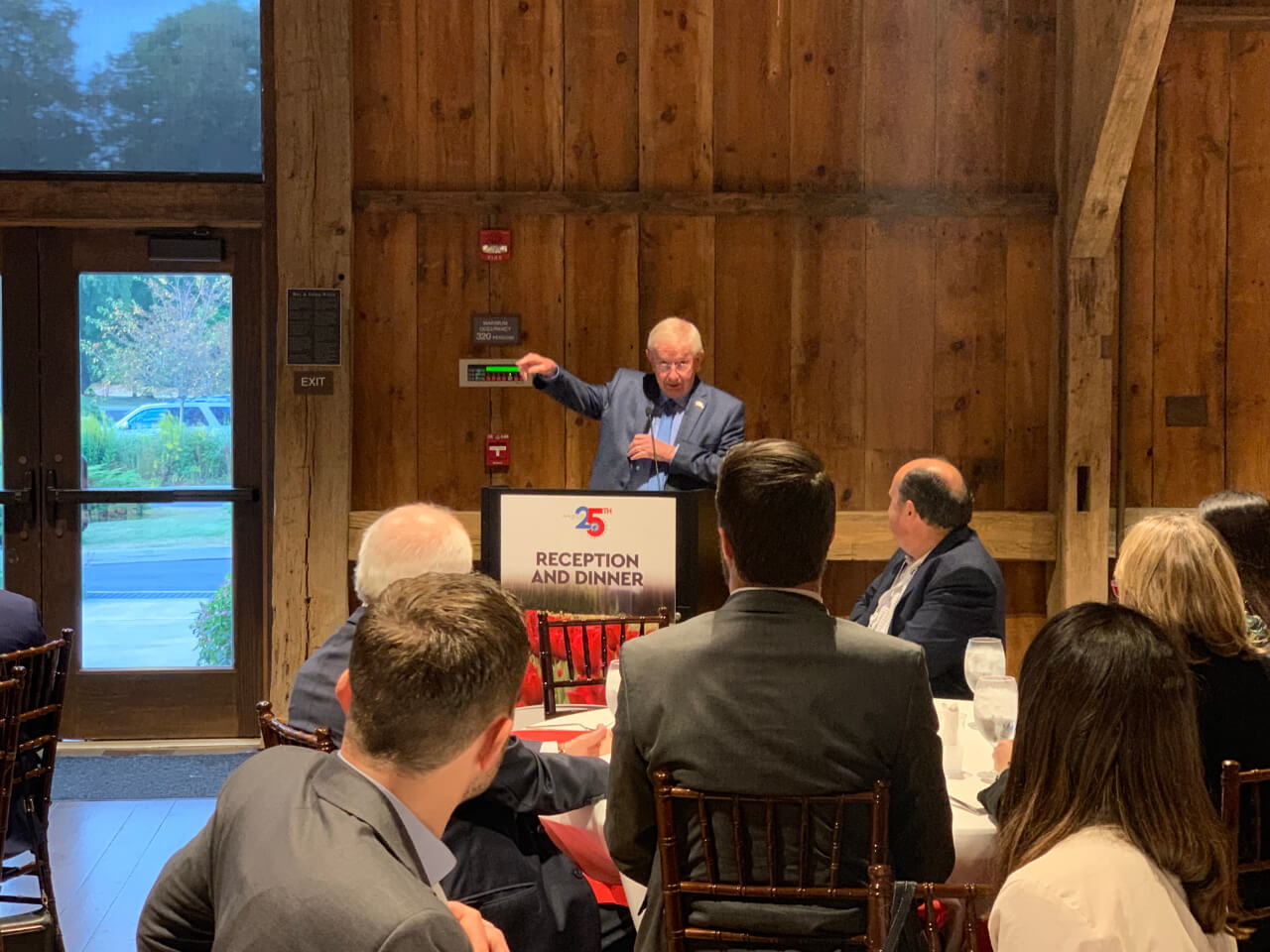 An Evening in the Garden
In partnership with the Consulate of Canada in Detroit and Consul General Joe Comartin, we hosted a beautiful evening for our North American guests in the Wells Barn and Garden at the Franklin Park Conservatory in Columbus.
U.S.-Canada Fireside Chat
Dan Ujczo of Dickinson Wright, and host to this year's NASCO Reunion, moderated a U.S.-Canada fireside chat with Ontario Premier Doug Ford and Alberta Premier Jason Kenney to discuss opportunities to expand trade and economic growth. Listen to the conversation HERE.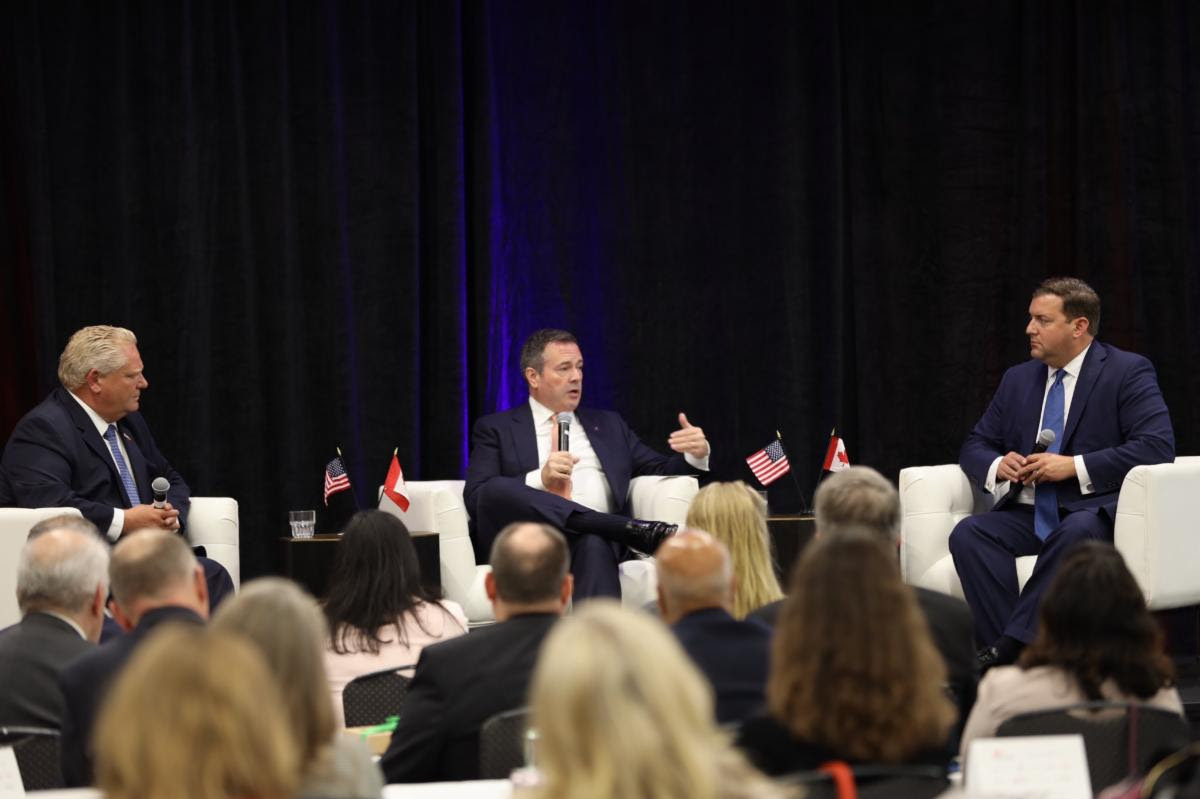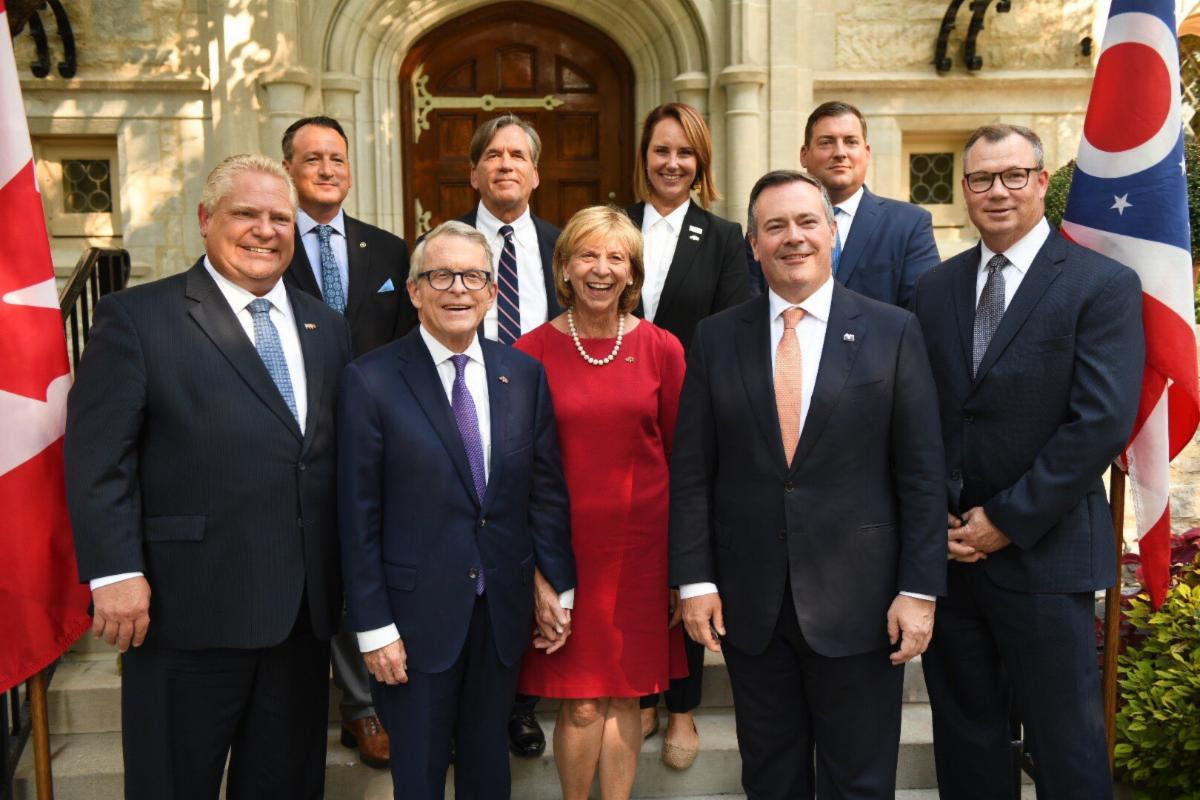 Fueling Ohio's Economy
Alberta Premier Jason Kenney and Ontario Premier Doug Ford held bi-lateral meetings with Ohio Governor Mike DeWine during the 2019 NASCO Continental Reunion. "Canadians & Americans win when states & provinces collaborate," says Dan Ujczo.
Passing the Flags to Mexico
At our closing luncheon on Friday, September 20, our Columbus hosts "passed the flags" to Michele Porrino, Executive Director, of WTC Industrial Park in SLP and hosts of our 2020 NASCO Reunion in San Luis Potosi, SLP, Mexico.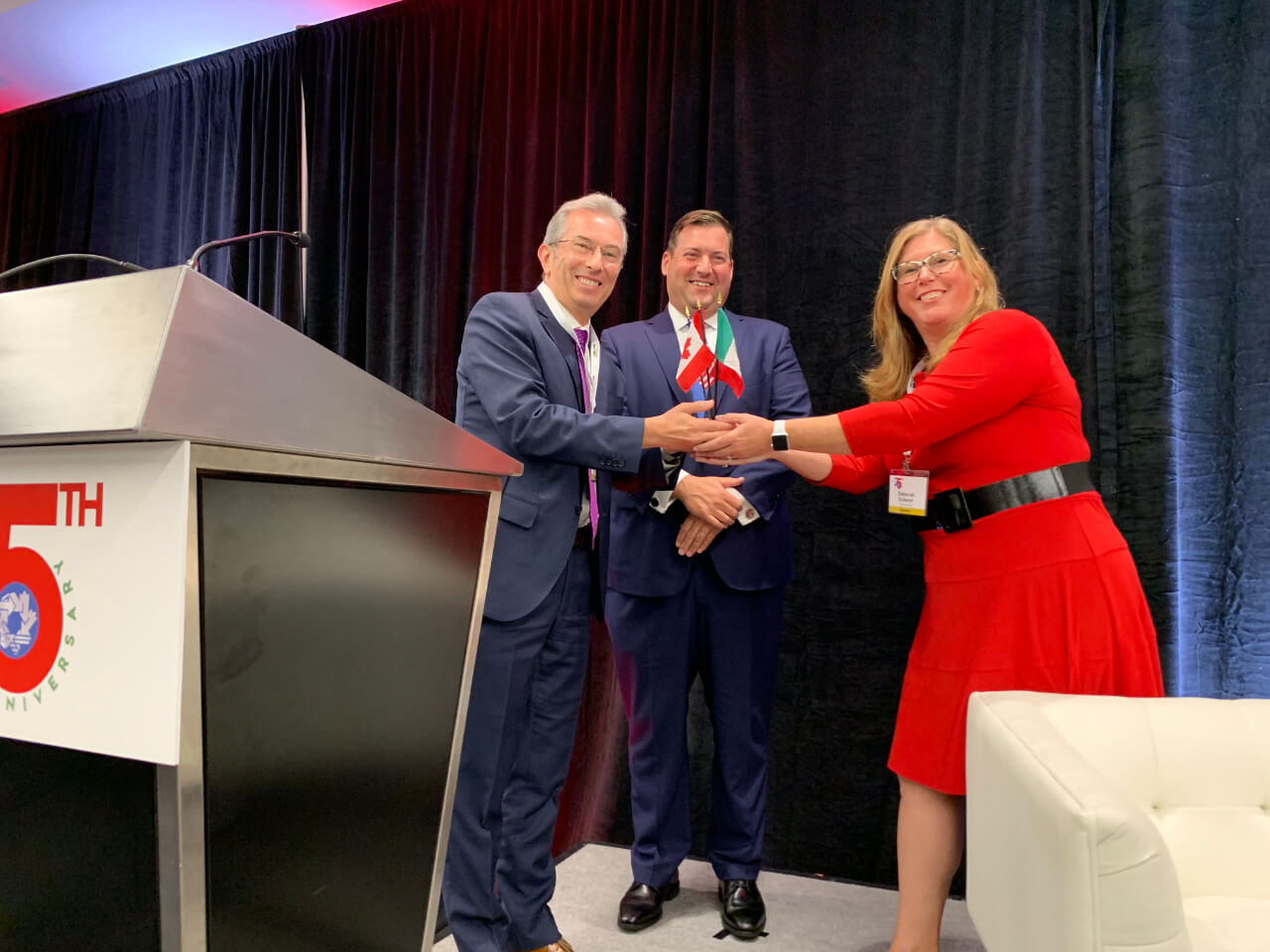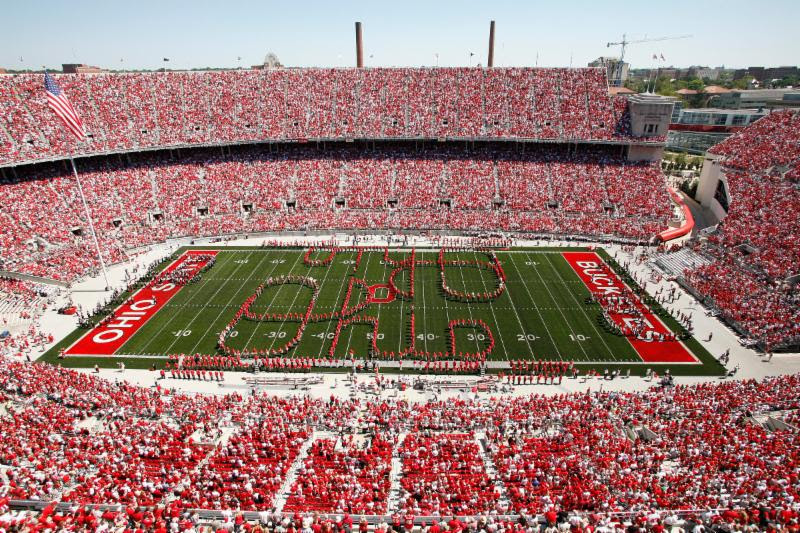 Farewell Football Game
In true Ohio fashion, we ended this year's NASCO Reunion by attending the Ohio State vs Miami of Ohio tailgate (graciously hosted by Roetzel) and football game! As you can imagine, Ohio State dominated the game with a 76-5 win. Wow!
A big thank you to our host community and 2019 sponsors!